Paintless Dent Repair (PDR), also known as "Paintless Dent Removal", is the skilled art of eliminating minor dings, dents, and creases from a vehicle, all while maintaining the integrity of the factory or custom paint finish.
These small dents are typically a result of hail, falling branches, door dings, and other small objects impacting a body panel.
With the hail storms that have moved through Des Moines recently, now is an excellent time to bring your car in to get inspected for hail damage. Our inspection is free and we have the knowledge and experience to work directly with your insurance company if you decide to file a claim.
We begin with an assessment of your vehicle's dents. We inspect the damage's size, location, and severity to determine how much work is required. Upon inspection, we'll provide a written estimate or advise if another repair process is more appropriate.
Advantages of Paintless Dent Removal
Dents and dings are an unfortunate reality for car owners. Whether caused by a stray shopping cart, minor collisions, or hailstorms, they can disrupt the smooth lines of your vehicle. Traditional dent repair often involves filling, sanding, and painting, which can be time-consuming and may not always match your car's original finish. This is where Paintless Dirt Removal comes in:
* Complete vehicle cleanup after repairs (vacuum, wash and clean)
* Vehicle pick-up and delivery available
Ready to Erase Those Unsightly Dents?
No one likes to see dents on their beloved vehicle. Let Scotty's Body Shop in Des Moines give your car the seamless look it deserves with our top-tier Paintless Dent Removal services. Why settle for less when you can have the best?
If you're seeking a hassle-free, efficient, and impeccable dent removal solution, you've found it. Act now! Reach out to Scotty's Body Shop today and schedule your PDR appointment. Watch those dents disappear as if they were never there!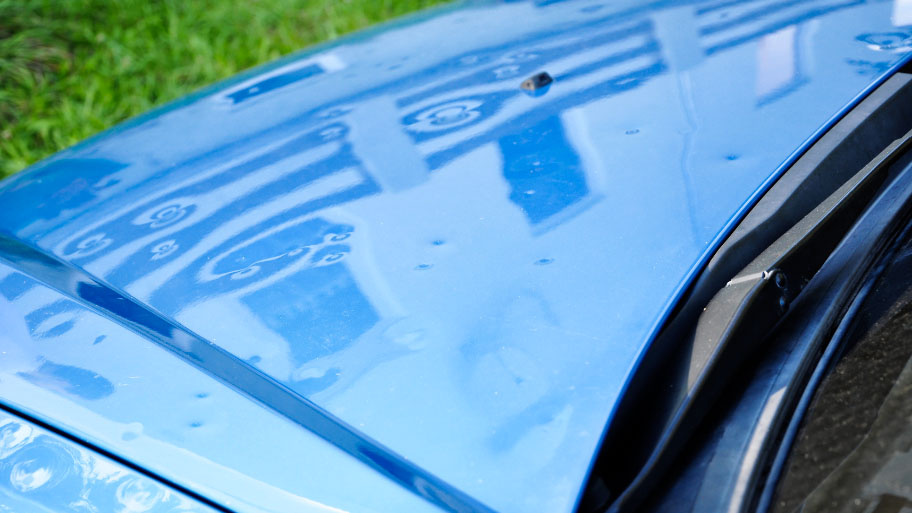 Looking for a seamless fix for minor dents on your vehicle in Des Moines, IA? Our Paintless Dent Removal service offers an efficient and cost-effective solution. Trusted by countless clients in Des Moines, our skilled technicians will ensure your car looks pristine without the need for extensive repairs or repainting. Consult our experts to restore your vehicle's appearance without compromising its original finish. Contact us today for unparalleled results.
Not only did they make my car look brand new again, they were professional, kind, knowledgable, and made sure I wasn't inconvenienced during the process. Scotty's is the only place my family or I will ever take our cars to in the future.
I only trust the professionals at scotty's to do all my custom work along with my collision needs these guys are awesome and always exceed my expectations.
I couldn't believe how quick and convenient the process was. They even stayed late to allow me to drop my car off after work. What really sets Scotty's apart from other body shops is their customer service.